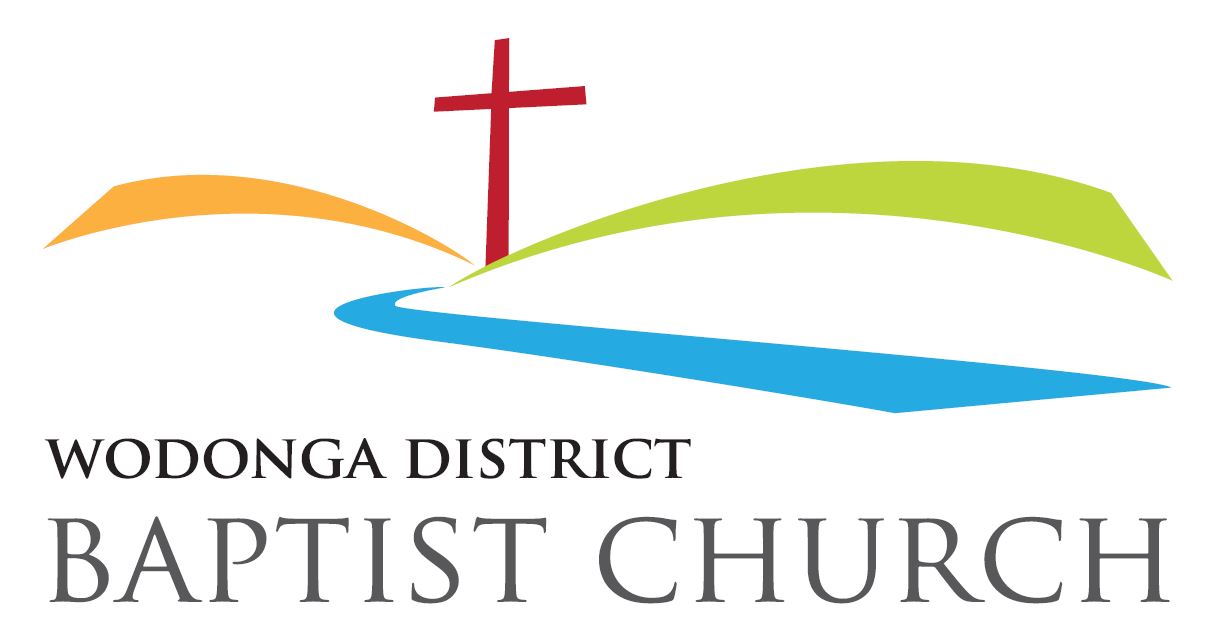 Glorifying God as he grows his kingdom
By living as a Christ-centred church that is led by the Holy Spirit to love God, love others and share the gospel in our community and the world.
www.wodongabaptist.org.au
As a result of the Australian government's direction to limit the size of gatherings, along with a desire to be diligent in protecting our neighbours and wider community, the Wodonga and District Baptist Church has decided to cease all public meetings from the 17th March for an indefinite period. We are disappointed that we cannot gather for worship in the manner that we are accustomed to, however, we will be publishing our weekly service online in both video and audio formats, as has been happening for some time. Our staff and elders are enacting strategies to keep people connected and we welcome enquiries through our contact form on the church website from people who may want to connect to our church for the first time.

Although our current circumstances pose some challenges for us in operating in a manner we are used to, we also see God's hand in leading us to be his church in homes, neighbourhoods and the community and so will operate as one church in many locations, as we are called to be.
Our latest videos and podcasts can be found on our website under the section titled Sermons
This is the place to:
* Find People's contact details;
* Explore upcoming Calendar Events; and
* Confirm your Roster availability.